Here is our first

3D Denture 

patient 

testimonial, watch now!
Dental Tech Group is Irelands first denture clinic with 3D Digital printed Dentures. The accuracy of this natural looking digital denture will provide you with comfort and durability. So, you can Eat, Chew, and Speak confidently.  
Get complete 3D dentures in Dublin, Wexford, and Waterford. 
For our First Dental Tech Group pick of the month, we decided to pick what we do best and that is dentures. We are not only talking of the regular dentures but our 3D Digitally printed dentures which are the first in Ireland. 
Here in Dental Tech Group, we have 50 years of experience, and we are specialist in dentures. So, deciding to move on to 3D dentures was an easy choice since we want the most comfortable and natural looking dentures for our clients.   
Following you will be able to see our first 3D Denture patient testimonial 
Traditionally dentures were manufactured with conventional methods, and there were not many developments when it comes to dentures science and technology. clients must wait 1-4 weeks to get new dentures and they have to attend multiple visits with a lot of measurements for their new dentures or spare ones. 
Now, digitally printed dentures not only improve the quality but improves the fit. It is a stronger and more durable material. In one digital mouth scan the client will be able to have the denture. In the case of an emergency and they need a spare denture we just click a button, and they will have the same quality, fit and strength denture in one day and no need for another scan. That's time saving and convenience. 
3D Dentures are the latest News in the denture's world, and we are the first in Ireland to have the training and lab to offer this service to you.  
Digitally printed dentures are realistic, natural looking and increases massively your comfort when comparing to regular dentures. Not only your smile will be upgraded but your oral health and satisfaction to EAT, CHEW and SPEAK.  
Printed Dentures is a faster way to get your dentures, no mould just a simple scan of your mouth.  Just after the scan you will be able to be part of the design process with our denture specialist, your scan is sent off to print, your wait time will be reduced massively comparing to conventional dentures. Here are the steps from start to finish for a 3D Denture Patient.
The first step is the denture consultation, which our clinical Dental Technician will avail which denture option is better for you. 
Following then is the digital mouth scan. The digital mouth scan is the fun part. While scanning your mouth you will be able to see a large screen with your digital impression. In this large screen you will be able to see everything that is going on your mouth and specially focused on your teeth. This process is simple and easy as the scan stops every few minutes. You will be able to discuss your denture with the Clinical Dental Technician. 
Digital Impressions are the most recent and innovative technology that captures an exact replica of your mouth. A small, long tool attached to a computer and advanced software will scan your mouth. Later our team can build a virtual prototype of your mouth. After, our team perfectly creates a fitting denture that is bespoke for you. 
The high-quality of the Interpenetrating Polymer Network (IPN) offers excellent scratch resistance, colour stability, and bond strength. We apply high impact materials which implies that they have the highest strength to protect against breakage.   
The test of a resin sample is an integral part of determining the aesthetics, verifying data. The patient can test the fit while speaking and eating for a true assessment of accuracy.  
After your digital impressions are taken, our experienced team will create your dentures. To print your denture our team will be utilizing a 3D Printer and materials specifically designed for dentures and your mouth. Finally, the denture will be polished and finished. Soon after we will arrange for your fitting.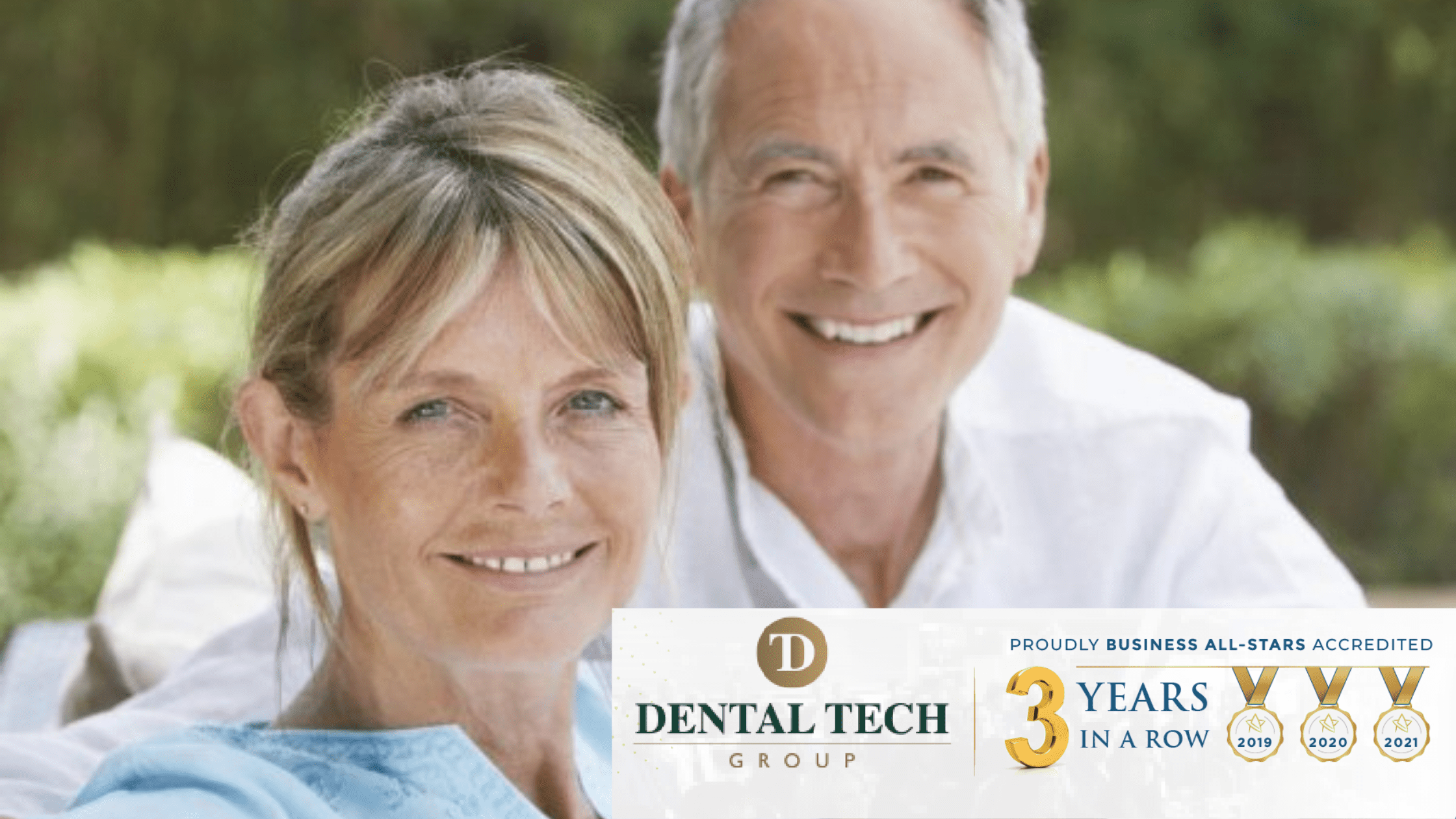 Here at Dental tech Group, we promise you this 3-steps: 
1.Fit – Comfortable, well-fitting dentures 
2.Function – Dentures that allow you to speak, eat and chew with ease 
3.Aesthetics – Natural looking dentures that enhance your image 
We Offer:
New, great fitting, natural looking Dentures

 

Same day Denture Repairs in Dublin

 

Denture repairs Nationwide

 

Treatment plans

 

Denture Life plans

 

Cleaning and Labelling

 

Relining/Refitting

 
Do you want to try our free Dentures consultation and know more about this process?
For your FREE denture consultation Call now on:
Dublin: 01 455 1866 
Wexford: 053 919 2 999 
Waterford: 051 365 999 
For our portable Nursing Home and home care service go to:
And to book your online consultation go to: